Sankta Lucia 2015
Saint Lucy's Day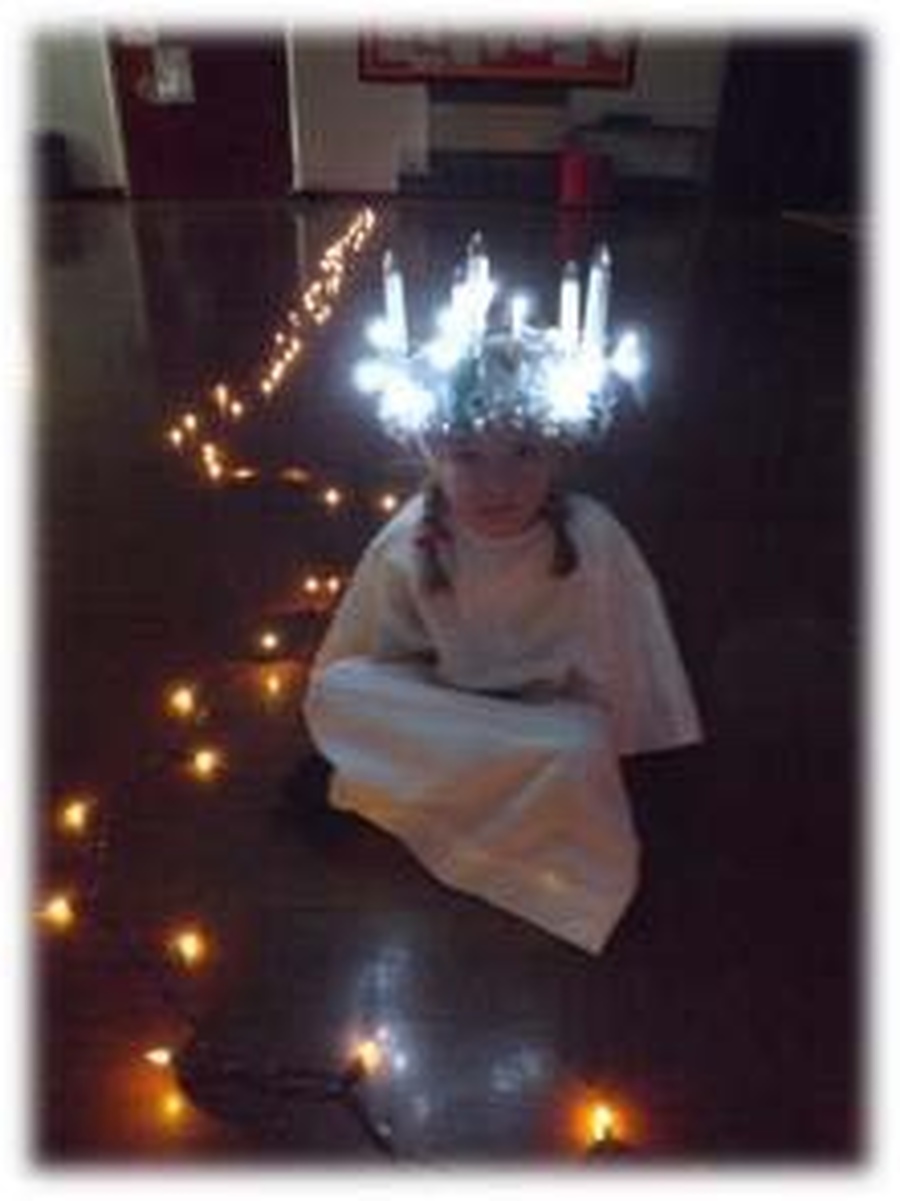 Photo Gallery of Sankta Lucia 2015.
(Click an Image to enlarge it and start slide show.)

Saint Lucy's Day is a Christian celebration day held on December 13th in Advent, commemorating Saint Lucy.
According to the legend, Saint Lucy brought food and aid to Christians hiding in the catacombs.
She wore a candle-lit wreath on her head, to light the way and so leaving her hands free to carry as much food as possible.
Before the Calendar reforms, her celebration coincided with the Winter Solstice,
the shortest day of the year, so her major feast day became a Festival of Light.

Falling within the Advent Season, Saint Lucy's Day is viewed as an event signalling the arrival of Christmastide.
In Scandinavia, Saint Lucy is called Sankta Lucia and is celebrated mostly in Scandinavia with their long, dark winters.
Santa Lucia is represented as a lady in a white dress with a red sash and a crown of candles on her head.
In Norway, Sweden and the Swedish speaking areas of Finland, they have processions as songs are sung,
the girls dress as Sankta Lucia, carrying rolls and cookies, whilst the boys play different roles associated with Christmas.
Mrs Nilsen Grahame is Norwegian and that is why the Robins Class celebrated Sankta Lucia.